There's a lot of zombie stuff out there, and most of it is crap. People like to jump on bandwagons and produce quick tie-ins rather than investing love and effort into their creations. Luckily for you, I'm here to help separate the wheat from the chaff. Check back every Friday, when I'm going to share the coolest zombie-related creation I can find out there on the web.
This week's creation, "Zombie Breach" by LegoDude89, features some sort of two-level bunker/research facility getting overrun by a horde of the walking dead. There are a ton of great details in this build, from the security system on the outside, to lab equipment inside, the whole build is well thought out.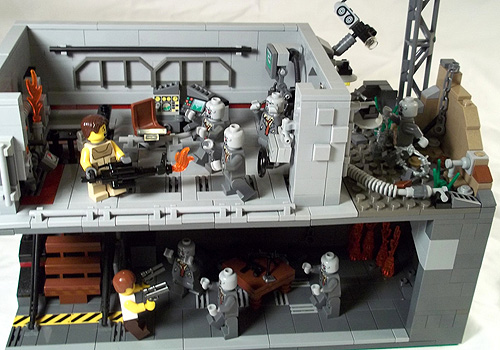 The lighting in the basement is nicely done, don't you think?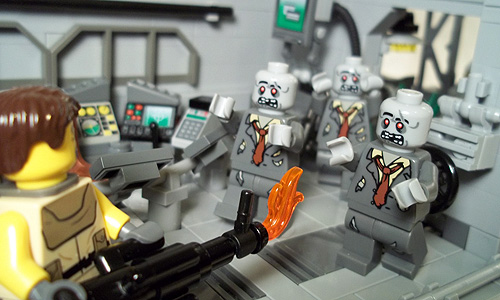 I just love the perspective of this shot. Those zeds are about to have a really bad day.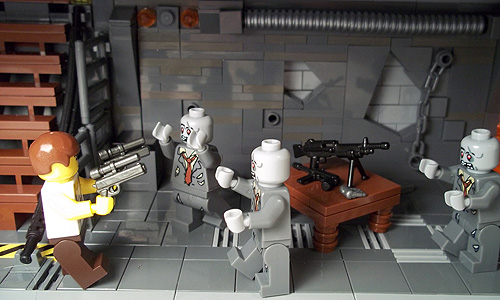 Make sure you click through to his Flickr profile, because there's some good stuff in there, including more photos of this creation that show off some pretty impressive looking collateral damage.
Have you seen a great zombie-related creation out on the web? Are you working on the next great zombie MOC as we speak? Well you had better let us know right away, otherwise we'll never be able to include it here.