Set #: 9463
Pieces: 243
MSRP: $19.99
With the exception of the vampire, the werewolf is probably the most classic of movie monsters, so I was quite excited to see this set. Let's see if it lives up to expectations.
Bag One
The first bag consists of the car and the minifigs (we'll get to them in a bit):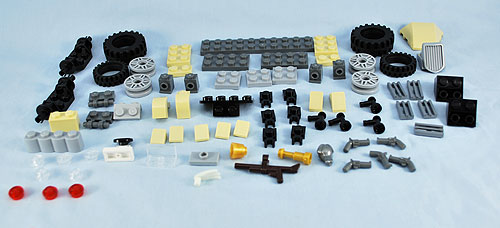 Plenty of vehicle parts here, but you also get a silver frog, gold fez and telescope, lots of guns, and several useful detail pieces. Not bad for a vehicle. And speaking of the vehicle, here's the finished product: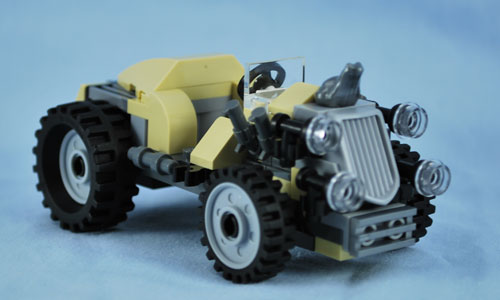 I'm not generally a big fan of vehicles in sets, but this one fits quite well with the theme and has some style to it. I can't say I'm crazy about the pistols being used for exhaust, but I have to appreciate some creative parts usage.
Bag Two
The second bag will build the Werewolf's creepy tree. It's also pretty beefy, so I'm going to divide it up a bit. First up, all the plates: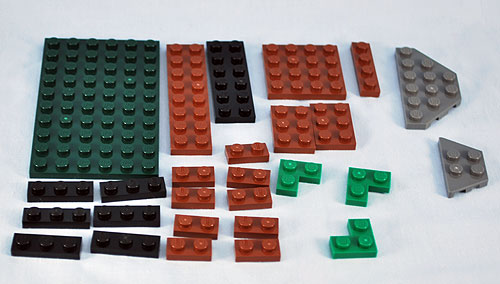 And then the slopes: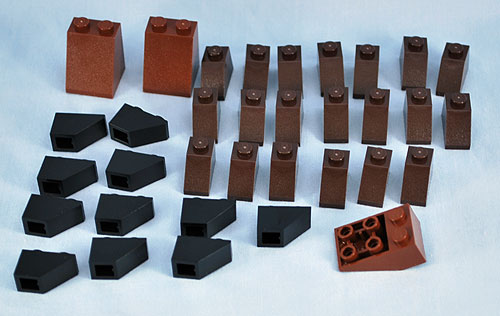 And then everything else: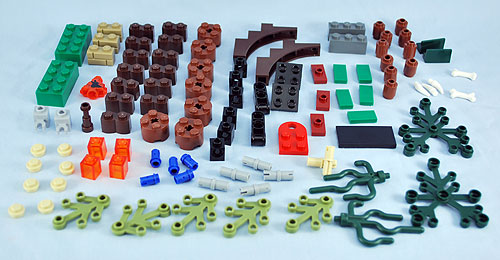 There are a ton of great parts here, including some leaf pieces in different colors, bones, the new "brick" brick, tiles, and a bunch of 1×1 technic bricks. You also get another moonstone with a howling wolf on it. It's a nice design, like all the moonstones have been thus far: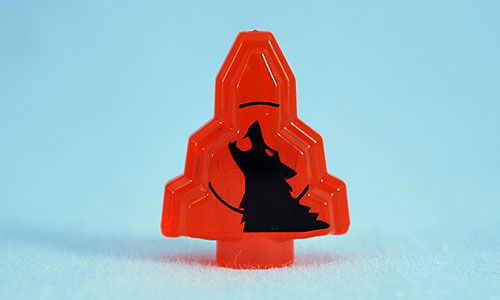 The tree itself is quite gloomy and creepy looking, complete with drooping vines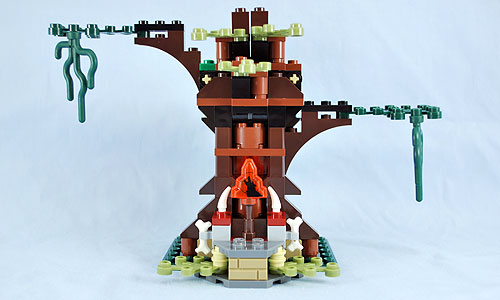 And here's a view of the back: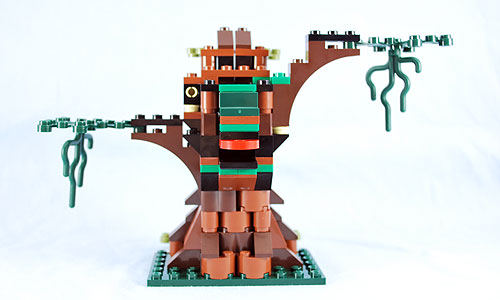 I think the tree is a little lacking, mostly because of how square parts of it look. A lot of that is due to a play feature (a werewolf catapult) build into the tree. While I'm not a fan of play features, I generally just ignore them, but I think this one causes the tree to come out looking much more geometric than it would have otherwise, and that's unfortunate.
And let's not forget the extra parts, including a Werewolf claw: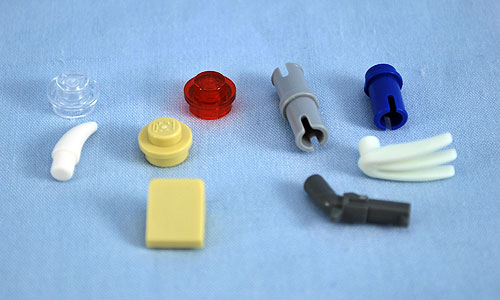 The Minifigs
First up, is Major Quinton Steele, a very British looking Monster Fighter: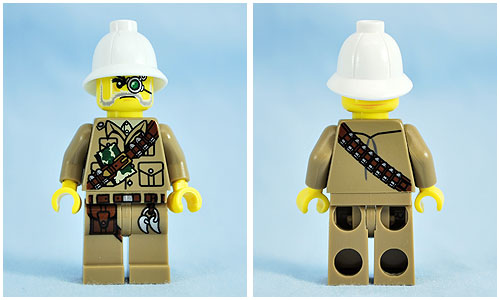 Like all the figures in this line, The Major is pretty cool. Sporting sweet facial hair and a monocle, and armed to the teeth, this guy isn't about to put up with any garbage from any Werewolves. I like that he has printing on the back of his torso as well as his legs. Those are nice touches, and it helps differentiate him from some of the other khaki explorers of recent memory.
Of course, the real reason most of us picked up this set is the titular Werewolf, and this guy is just awesome:
I really like that the wolf-head is a completely new mold. They could have simply re-used or tweaked the wolfman from the Collectible Minifigs, but LEGO® decided to do something differently. There's a lot of different ways a werewolf can look, so it's nice having some variety in the minifig version.
Verdict
While I don't love the tree, it's hard to not dig this set. Not only does it have fantastic minifigs, but it's also got a great selection of parts, and the part to piece ratio is actually under a dime per part. Score!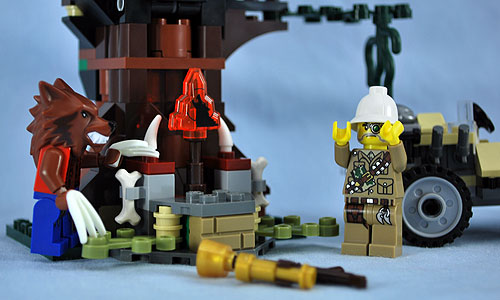 Grade:
Buy The Werewolf today