Editor's note: this review of AMC's The Walking Dead will contain some spoilers. I will try to keep them to a minimum, but they're be there nonetheless. You've been warned.
So the season ends with a dues ex tigris. That's fitting enough, I suppose. The Walking Dead has been a complete hash this season, so why should the finale be any different? That being said, I will say this: at least something happened. The season ended definitively. Without some big, dumb cliffhanger. The stage is set for the big war that should have happened halfway through the season. But hey, at least something happened.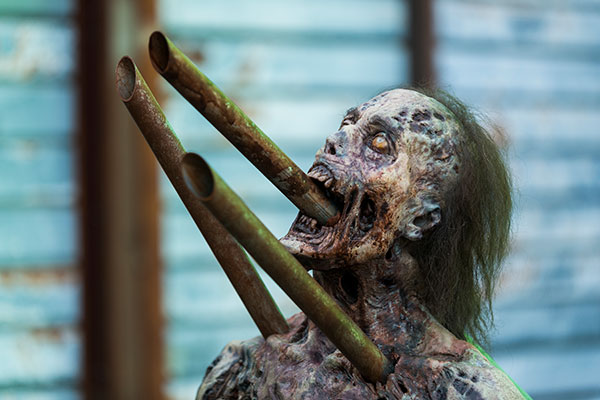 The fight that capped off the episode was pretty damn cool. Red shirts were getting killed all over the place. Sure, there was no appreciable reduction in any of the various armies on the field, but that's to be expected. The show runners have to keep the stakes high for the next season.
Rick's big alliance was a mixed bag, but a fairly predictable one. The two groups that were well integrated with members of Rick's community (Hilltop and the Kingdom) stayed faithful and pulled Alexandria's ass out of the fire. The Trash People were betrayers, which really shouldn't surprise us all that much.
Ultimately,  it's hard to care overmuch about the Trash People. Their weird, broken English, stupid haircuts, and bizarre costumes feel like randomly selected idiosyncrasies. There's no real depth there, nor do any of these things make a whole lot of sense within the context of the story. But in terms of needing to raise the stakes for the finale, it was serviceable enough. My big complaint is that, once again, it makes Rick look like a complete idiot. I've said it before and I'll say it again: I don't know why people follow that man.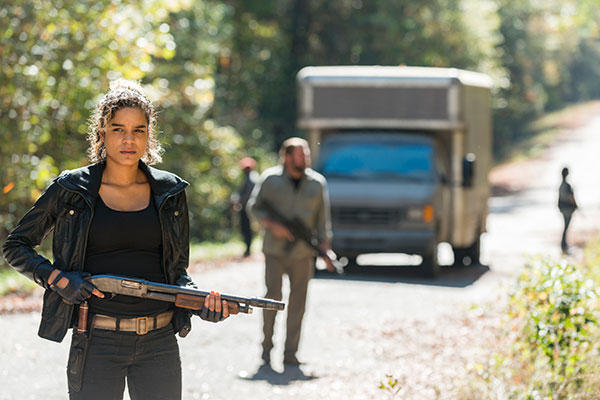 All that excitement out of the way, the other half of the episode focused completely on Sasha and the slow reveal that she's locked in a casket and has poisoned. While her plan was pretty stupid, that reveal was pretty cool.
Sasha's been one of the stronger characters on the show these last couple of seasons. She's an emotive, powerful actress and has one of the better bits of motivation on the show. On The Walking Dead, that's a lot. I really wish he big last stand would have meant a little more.
In the end, that stage is set. Alexandria, the Hilltop, and the Kingdom have cast the die, and the Saviors are calling in all their guys.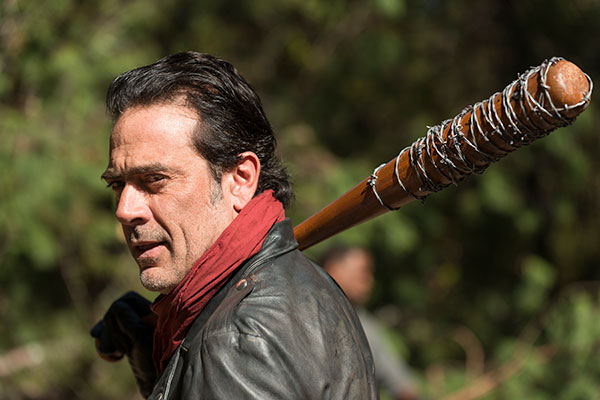 That means we're likely in for a lot of wheel spinning until something actually happens at the mid-season finale, and then again at the end.
Grade: