Editor's note: this review of AMC's The Walking Dead will contain some spoilers. I will try to keep them to a minimum, but they're be there nonetheless. You've been warned.
In the latest episode of The Walking Dead, we didn't move the plot forward very much at all. Sure, Rick and company managed to find and deliver some guns to the trash people, but it wasn't enough to kick off the fight. It feels like we're spinning our wheels again. On the other hand, the episode itself was largely enjoyable and did a pretty solid job building up and selling us on the relationship between Rick and Michonne.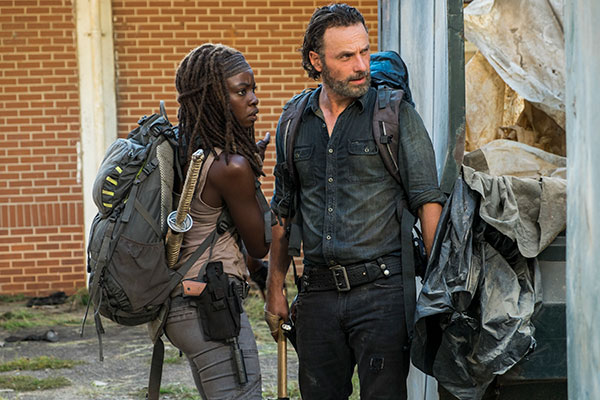 I'm honestly conflicted about what to think about this. I'm a fan of character driven fiction, but The Walking Dead just isn't that kind of show. Sure, it has characters, and sometimes even does interesting things with them, but that's never the thrust of the story. Character traits and autonomy are constantly being sacrificed to move the plot forward. I can't think of how many times an otherwise intelligent, capable character did something stupid just to get us to the next set piece.
While I liked the moments with Rick and Michonne, I can't help be feel that they will prove to be largely meaningless in the bigger narrative.
Bearing that in mind, I was fairly happy with "Say Yes" because it further developed Michonne into a well rounded character. When she was originally introduced her character irritated me. She seemed like little more than a fan-service beautiful badass woman with a sword. And not just a sword, a katana, the most irritating of swords due to their mythological place in the geek pantheon.
I started softening on her with The Walking Dead started pairing her up with Carl and the cracks started showing in her taciturn demeanor. She still doesn't have the nuance of some of the better developed characters, but at least she doesn't seem like a cartoon anymore.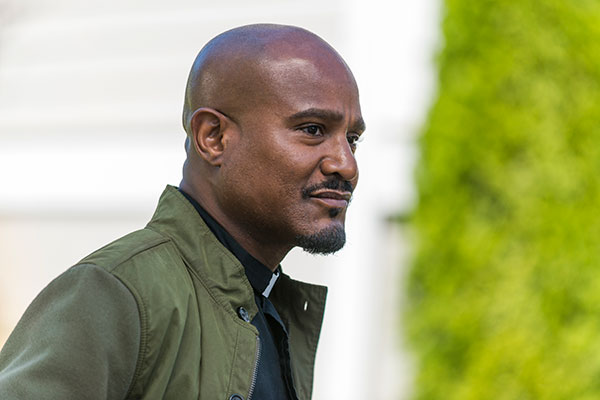 While most of the show centered around Rick and Michonne bumbling into a huge cache of food and weapons (and an utterly unconvincing CGI deer), the real plot development was taking place elsewhere, focusing on Rosita and Tara.
Rosita is still singularly focused on taking out Negan. And, while she appears fairly capable, she's clearly not considering anything on a strategic scale. She's focusing all her energy on solving this single problem, and not considering even for a moment what else might come of it. And I really, really like that. It's motivating a character to do something that will likely play out as stupid and destructive, but the audience can actually see and appreciate her thought process. That's halfway decent writing there.
Tara, on the other hand, is deeply conflicted. She knows they need guns, and she knows exactly where they can get a whole bunch of of them, and possible some allies too.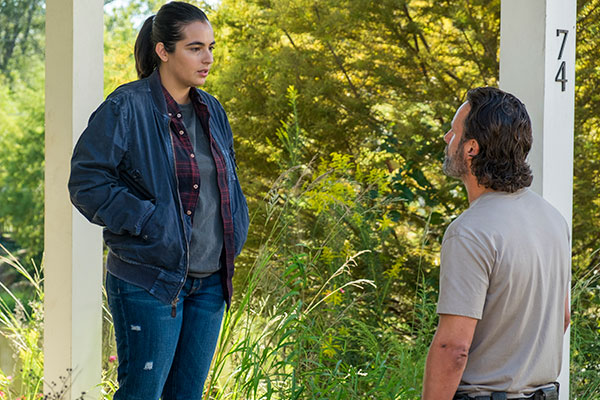 On the other hand, she might just start a fight between her people and the Amazons, which she is clearly not comfortable with. Again, I liked this conflict. It seems very in keeping with Tara's character. It also doesn't hurt that she's one of my favorites.
All told, "Say Yes" was a fairly strong episode despite not making a lot of forward momentum and several irritating moments. The "Rick's dead" fake out was particularly stupid. We've only got a few episodes left of the season, so hopefully we start moving toward the end game next week.
Grade: