I asked myself a question before going to the theater to see The LEGO Batman Movie with my six-year-old daughter: am I going to see a Batman movie, or am I going to see a LEGO movie?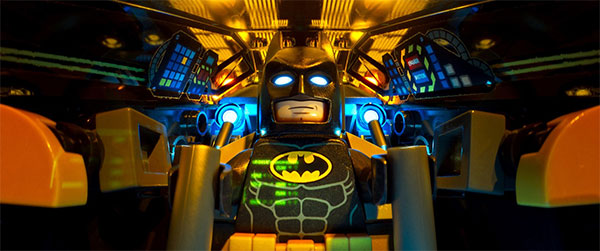 It might not be the best Batman movie ever. It might not be the best LEGO movie ever too.
But it's pretty close to both at the same time!
The LEGO Batman Movie doesn't bring what you would expect to the table. It brings more, way more. Well, I should say WAAAYYYY MOAR!
Believe me, I watched all the trailers, and there are many of them. You don't see one-third of what you'll see in the movie. Not even close. It's crazy; I've never seen a cast like this one.
This story could have occurred right after Christopher Nolan's The Dark Knight, as the movie heavily relies on the relationship between Batman and the Joker. It would have fit perfectly if you didn't notice some anachronisms.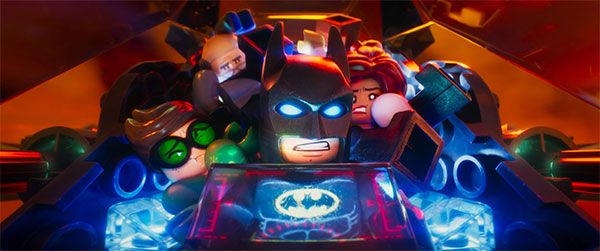 Most of Nolan's issues are portrayed here: the loneliness of Batman and his willingness to exclude himself from anything close to a family, the way the Joker needs attention, acting as tormented as we all know him.
The movie doesn't struggle to make children enjoy every second of it, making our hero not so dark. Actually, this could be my only slight complaint: the content is pretty huge and hardly fits in a 105min format. Unfortunately, you don't have the luxury of admiring the building because the action never stops.
You may also pick out lots of allusions (my favorite might be when they refer to every plan the Joker tried and failed with to destroy Gotham), not only to Batman's world but maybe not enough to the LEGO universe (obviously less than in The Lego Movie).
"LEGO-ly" speaking, I think the buildings were more sophisticated than in the first movie, giant sets (I know it's 3D, but just imagine for a second being able to build such things… Wow!). They kept the stop motion style for movement, which is the best way to give minifigs life.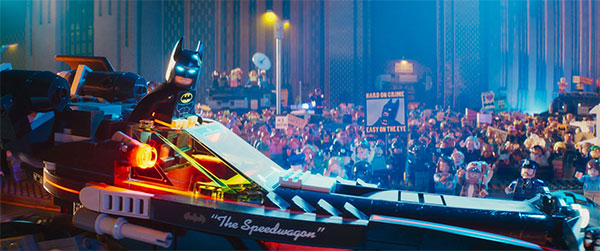 One major upgrade (and I'm a big fan) is that they made guns' sound effects sound like they were made with mouths. This was important because this might be the only little thing that makes you feel like you are the director of your own LEGO adventure. You know, like you're playing with the billions of bricks you have in front of your eyes. This feeling is less present than last time, but you can still feel it sometimes. That was important to me.
I can't forget to mention the soundtrack. It's simply outstanding.
Anywho (sorry, I love the way this non word sounds!), The LEGO Group hit another home run with The LEGO Batman Movie. After a first shot two years ago, I'm asking myself if they are not trying to compete with Disney or Pixar.
I say that because I'm writing this review, I'm also watching their third movie trailer: The LEGO Ninjago Movie. And it looks incredible. Again.
Grade: