I'm happily surprised that the second season of Fear The Walking Dead ended up being much better than the previous one. I'm also glad glad to report that I enjoyed going through fifteen episodes nearly as much as I struggled to watch the first season's six.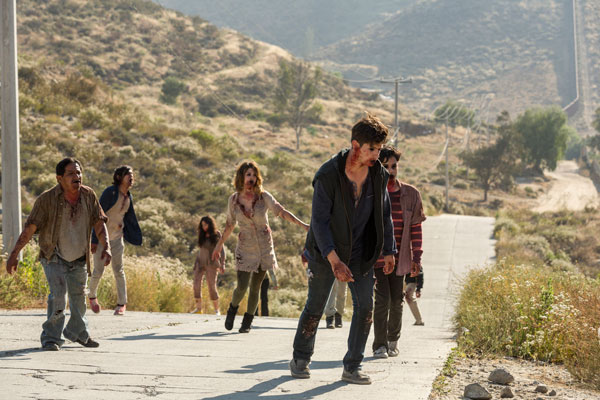 As it was many times pointed out on this website, we don't like the characters Fear the Walking Dead created, nor the situations into which they were placed, seemingly for story plot purpose only. And, to be completely honest, the show is still struggling with that. That said, this probably is the only point where the show is not doing better in its sophomore season. Granted sometimes you'll feel the writers need to get things to a particular place, but have little clue how to actually get there. Sometimes, they end up taking easy shortcuts. This raised the question: if story telling is not the main reason the show improved, then what is it?
It comes down to originality. After spinning its wheels for the first season, Fear the Walking Dead is heading in an interesting direction. It's trying to raise the stakes on the emotional side of things: family, relationships, faith, and death. Many of these subjects aren't fulled explored in The Walking Dead. You could say that The Walking Dead is taking a traditional approach, while Fear is trying out a handful of different approaches.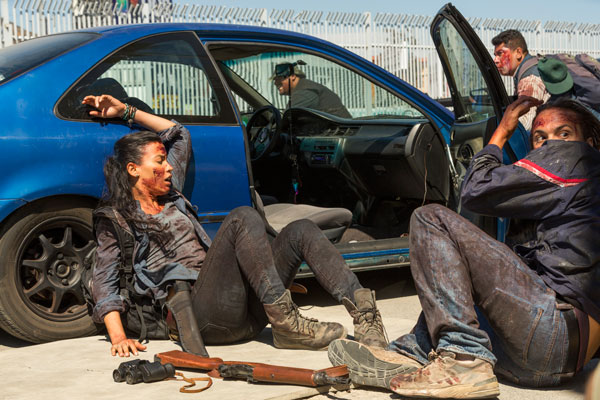 Things getting interesting. You may not always like how writers put the characters in most situations, but once you accept that story coherence isn't a priority (which the first season certainly helped with), you'll enjoy Maddie's group's trip. That's right, I'm saying that she's the one in charge.
I also liked that, on their way from California to Mexico, our group meets a lot of different survivors. Each of them has a different way of dealing with the apocalypse, ranging from gangs, religious community, armed militia, and many others. Another good thing is that most main characters are finally stepping up (maybe a little too fast considering how dumb they were in the first season). Also, it appears that, now that actors have good material to work with, they seem to play much better.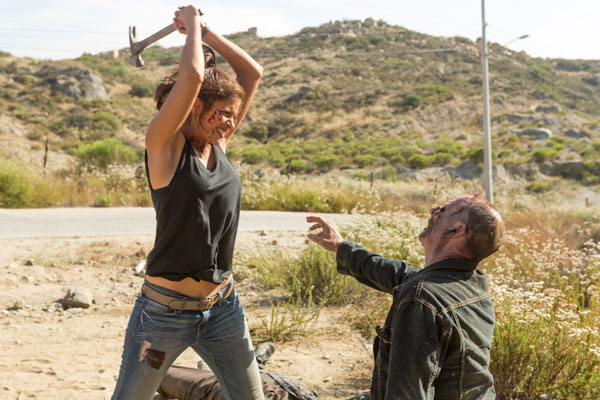 To be honest, I wasn't expecting anything from Feat the Walking Dead. As I said in my review of the first season, I was only going to give it a shot so I could get my dose of zombie before the mother show is broadcast again. Luckily, this season wasn't a waste of time. It was cool to see a show dealing with a zombie apocalypse following a more complicated route.
The biggest change of all? This time, I'm actually looking forward the next season!
Grade: