Editor's note: this review of AMC's The Walking Dead will contain some spoilers. I will try to keep them to a minimum, but they're be there nonetheless. You've been warned.
After a couple fairly tame episodes of The Walking Dead, big things start happening in "Not Yet Tomorrow". I quite liked the episode, but I feel like it really squandered the potential of ethical dilemma facing our group. Let's start with what I liked.
Carol was the centerpiece of much of the episode, which was nice because we haven't seen a lot of her lately. I love that she's struggling with the things she's had to do to survive, although enumerating them in a notebook was a bit heavy handed.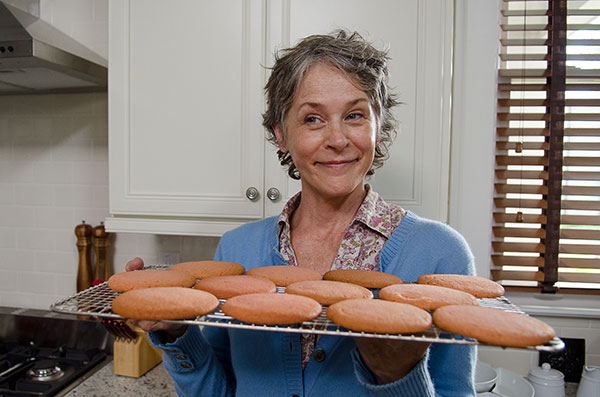 Carol's personal crisis is especially interesting considering her relationship with Morgan. They were diametrically opposed only a few episodes ago, but Carol saw the wolf's transformation. The fact that he was able to change seems to have made her question her underlying assumptions about survival. I loved how she later deflected criticism toward Morgan without taking a strong stand one way or another.
Leaving a single cookie on Sam's grave was a nice touch.
The action in "Not Yet Tomorrow" was absolutely outstanding. The attack on the savior's outpost was extremely tense and well shot. It managed to do both the sneaky and action parts just right. While none of the good guys was killed, I never for a second thought they were safe. I watched the entire sequence just waiting for the other shoe to drop and for the tables to get turned on Rick and company.
And good lord did they turn. I love the way the episode saved the savior's trump card for the show's final seconds. While I didn't buy a complete victory, seeing our heroes come to terms with Maggie and Carol's capture was excellent. After seeing them completely outclassing everyone for so long, it was nice to see them in a moment of real weakness and danger.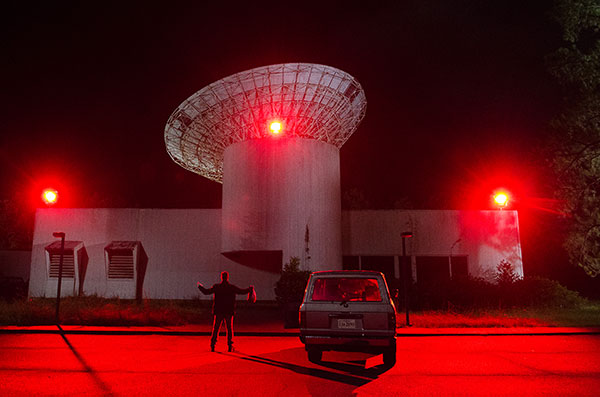 So what about my problems with the episode? There's really only one (although Abraham being an asshole rubbed me the wrong way too). It's unfortunate that The Walking Dead didn't explore the morality behind what Rick and company were doing in more depth. Yes, we got Morgan's objections in the church, but that was really about it.
Rick had a great line in the episode. When talking about the assault they were about to undertake he said: "This is how we eat." Let that sink in for a moment. In order for their community to survive, they have to wipe out another group. That's a big change from what we've seen in the past on this show, were survival has generally been a lot more immediate a concern. Our characters are now so adept at day to day survival, that they're needs have become far more strategic.
But is their survival worth destroying another group? Are there not, as Morgan maintains, other options?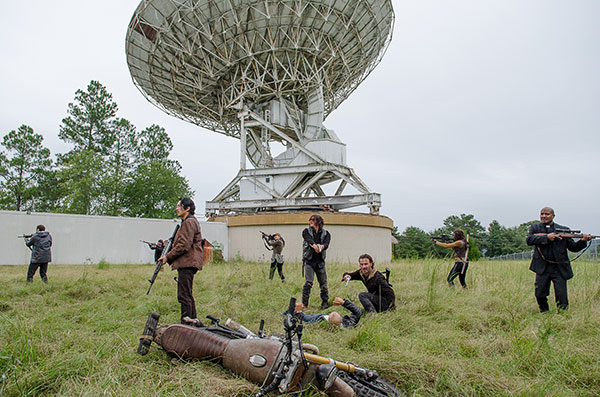 The most obvious answer to this is that Neagin's group is evil. Surely, wiping out an evil group that threatens everyone else is justifiable. But how do we know they're truly evil? We have the word of the people on the hilltop, but we barely know them and there could be many reasons for them to lie. Daryl, Sasha, and Abraham also had an interaction with them that was hostile.
That said, the evidence from my perspective is fairly limited, and one could make arguments that the group Daryl ran into had reasons to act the way they did. After all, the "good guys" were very well armed and dangerous looking. Also, Rick hardly mentions it when he meets the group in the church.
Considering all this, I'm shocked that there was so little consideration given to the killing of so many people. Out heroes have become hired guns without any real discussion of the moral problems inherent in what they were doing. To me, that's a misstep.
Grade: