As a lifelong lover of all things LEGO®, I have always been fascinated by the talent and ability of many builders. Because of this, I love getting an inside perspective on the way they work, from the conception of an idea through prototyping and the finished product. That's exactly what The Art of LEGO Design: Creative Ways to Build Amazing Models sets out to do. It's a book about workflows that not only shows you how the pros do it, but helps you develop your own habits and level up your LEGO® building abilities.
Written by Jordan Schwartz, one of LEGO®'s youngest designers, this book takes a different approach to instruction than Unofficial LEGO Builder's Guide (I reviewed that one too) by largely ignoring things like specific scale and technique. I really liked this approach because the focus was on bringing any idea into the medium without focusing on adhering to specific rules.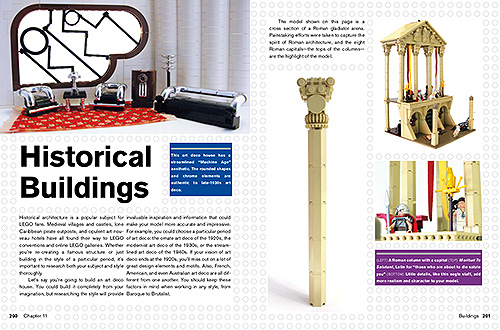 This quote sums up the approach quite nicely: "While step-by-step instructions can show you how to re-create specific models, they fail to explain how and why the original builder made certain design choices. This book reveals those thought processes."
Rather than a more tradition approach, The Art of LEGO Design focuses first on finding inspiration and learning how to interpret things into LEGO®. Next, we spend a bit of time looking at different element types and the interesting ways they can be used. After that, there are chapters addressing graphic elements, textures, and composition. Finally, there are a number of chapters on specific types of creation, such as buildings or science fiction.
One area of the book that I really enjoyed was a discussion on how to achieve more organic shapes with LEGO, which is made up of largely hard angles. It gives a lot of fantastic suggestions, ranging from specific parts to general big of advice to getting around one of the medium's more challenging aspects.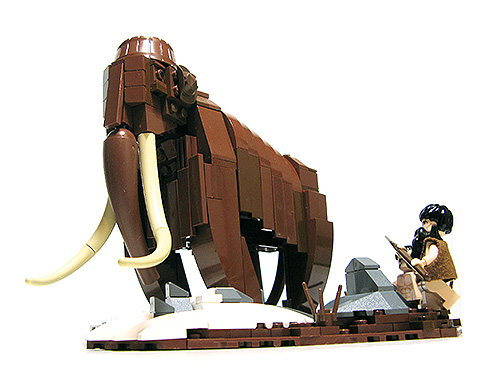 Interspersed throughout The Art of LEGO Design are interviews with a variety of builders about how they approach specific tasks, such as mosaics built with cheese slopes, or sci-fi mechs. These interviews are great for two reasons. First, they are fascinating perspectives on creatives and their workflows that work well in their own right. Second, they provide an interesting contract to Schwartz' own work, which features prominently throughout the book.
If I had to level a criticism at the book, it would be that it's too short. I would have really enjoyed a deeper dive into many of the subjects found throughout the book, especially SNOT (studs not on top) techniques and constructing modern building exteriors and interiors. That said, I understand that book has to appeal to an audience that's a little broader than hardcore LEGO® junkies.
If you love LEGO® and want to see how the people at the top of their game work with the medium, check out The Art of LEGO Design.
Grade: