Discipline broke much sooner than it should have. As several waves of them stalled upon the wire, a shot rang out, then another, and before long the entire line was firing into the men from the fog. –  The Horrors of Trench Warfare by Dave
Our very own Dave has just had a short story published this week. It's called The Horrors of Trench Warfare and its a great story taking place in the eerie fog of WWI trench warfare. I am incredibly proud of Dave for getting published and I hope everyone will stop by amazon and pick up a copy for the modest sum of $2.99.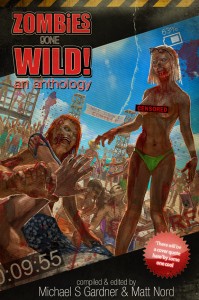 In all there is 26 stories racking up to 326 pages total. Thats a lot of bang for your buck and if you're not the type for E-Readers you'll soon have the option of a hard copy. I got my own copy pretty early and have enjoyed every story that I have read so far. If you like zombies stories in a variety of forms than this is for you.
Congratulations Dave!