Voice is one of the most important things to capture correctly in a first-person perspective story. When done well, the audience believes the narrator is a living, breathing human being. When it's done poorly, it creates a cognitive dissonance between what the narrator is supposed to be, and how the audience actually perceives him. Unfortunately for the promising novel Acheron, the writer, Bryon Morrigan, misses his mark with the protagonist's voice.
Acheron starts out pretty well. It's established that the narrator, Captain Leathers, is an army officer, and it's obvious a lot of research or personal experience went into the early chapters. Like the outstanding HBO miniseries Generation Kill, our soldier sounds the part, injecting appropriate jargon (which is quickly explained for civilian readers like me) and fittingly harsh language into his narrative. But as the story stretches on, the narrator seems to become less of an actual character and more of a puppet expounding the writer's worldview. Without giving too much away, a lot of the novel feels like a minor treatise on imperialism and organized religion.
A character as a mouthpiece for the writer isn't necessarily a bad thing. With some work it can be done quite well, but Acheron is still a draft or two away from that point.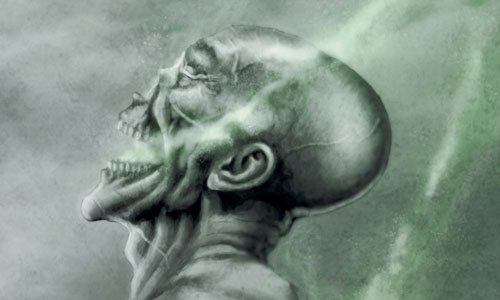 Beyond the lack of a strong protagonist, Acheron also has difficulty building tension. Perhaps the biggest issue is that the book is written in the first person in the past tense. From the very first paragraph we know that, at minimum, the narrator is going to make it through. Stories can overcome this by developing some other strong characters that the audience can invest in. Acheron does this to a point, with the characters of Mohammed in the first half, and Doc in the second. You get a good sense of who these people are and there's a good deal of tension when they're part of the story, but for a great deal of the plot, Leathers is on his own.
One interesting thing about Acheron is that it's formatted into dozens of very short – some less than a page – chapters. This has two effects, one positive and one negative. First, it makes the story easier to read in fits and starts, which is nice for people using ereaders. Unfortunately, the frequently chapter breaks also have a tendency to break up whatever escalation has been building. The writer is generally good enough to pick this back up, but it seems like an unnecessary burden to put on the narrative.
I've spent a lot of time talking about what doesn't work in Acheron, but there's still a lot to like about the story. First, it's a very well paced read. The narrative is breezy and you'll find you're zipping through the pages at quite a clip. After a few chapters I had trouble setting the book down, as I wanted to see what strange twists Morrigan would throw at me next.
The writer also does a commendable job at creating a realistic world. I'm not sure if he ever served in Iraq, but he packs enough solid detail in to establish a nice sense of verisimilitude. That extends past the real world stuff right into the more fantastical parts of Acheron. Everything from the creepy green-lit fog that permeates the story, to the supremely creepy monsters that appear out of the aether (while there are zombies, this isn't a traditional zombie story), everything has a real, lived in feel to it.
Acheron is a flawed book, but it's not a terrible one. With a little revision and it could be a solid page turner.
Grade: C-
Acheron is published by Permuted Press, an industry leader in zombie and post-apocalyptic literature.