You asked for it. You whined, and cried, and started ineffectual protest groups demanding more Bricks of the Dead. And I listened.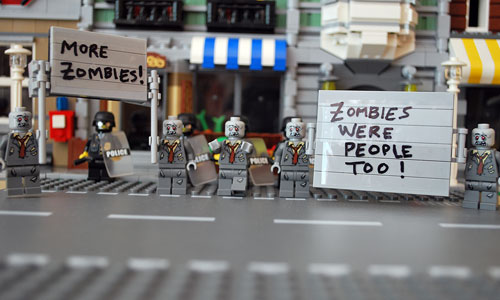 Okay, so maybe no one was really asking for much of anything. Regardless, a comic as awesome as Bricks of the Dead demands more exposure, so I'm beefing up the schedule. Starting in July, you'll be able to enjoy new episodes every Monday and Wednesday! That's twice the zombie action for the same low, low price of zero dollars.
I'll still do featured zombie creations every Friday, but zombie games will no longer be a regular weekly feature. However, if I see something I like I'll definitely post it, so keep your eyes peeled.