Our game this week is part of the Boxhead series, one of our favorites here at Bricks of the Dead. Like the other games, you navigate using the arrow keys, hit space to shoot you gun/throw a grenade/place an object, hit P to pause, and use the 0 – 9 keys to change weapons.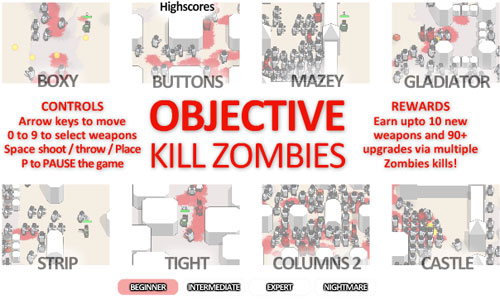 You can choose from eight stages, and four difficulties, ranging from Beginner to Nightmare. I didn't last long on Nightmare more.
From there, things get pretty simple: try to survive as long as you can while the walking dead attack in endless waves. The longer you last, the more powerful weapons you'll unlock.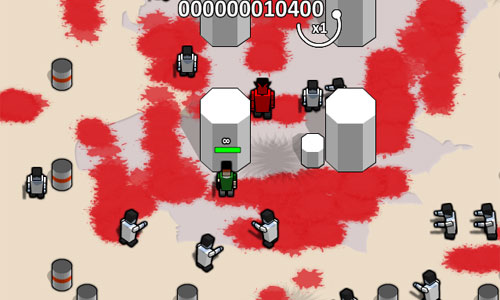 Click here to play (opens in a new tab for full screen).