Brain Snackers is a game created with nothing more than JavaScript, HTML, and CSS. You find your character, who looks very much like Neo from The Matrix, in an empty room of a seemingly empty house, that is until you encounter your first zombie.
Game play is simple, you use the directional arrow to move around, you pick up items, and most importantly you fight zeds.
At first, the controls felt clunky until I discovered that you could move at an angle which greatly increased the speed of movement. Attacking zeds isn't much easier, just mash the CTRL button and hope you kill them before they kill you.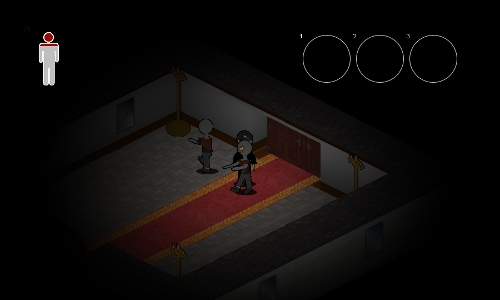 For me, the fun of Brain Snackers was trying to outrun the zombies and get the various weapons found throughout the environment. At the same time there are only so many places to run to. So, if you have some time to kill give it a shot.