Editor's note: this review of AMC's The Walking Dead will contain some spoilers. I will try to keep them to a minimum, but they're be there nonetheless. You've been warned.
And so another week passes in The Walking Dead in which very, very little happens. At this point, I'm wondering if the seasons are simply too long. This year we have a sixteen episode season. There's a lot of movement in the premier, the mid-season finale, the mid-season premier, and the season finale. Generally speaking the episode(s) on either side of those big episodes have enough substance. I'll be generous and call that ten episodes in which we get decent plot movement and character development.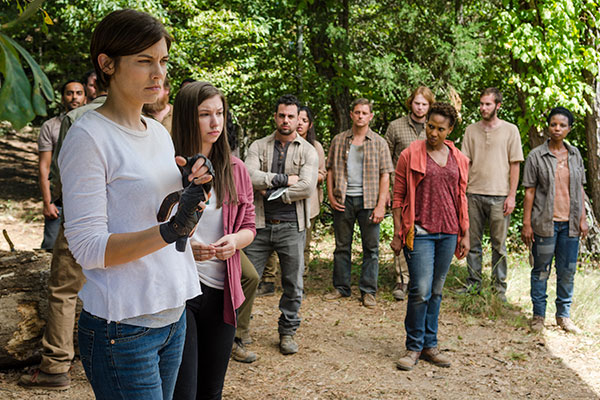 The problem is, there are six more episodes of wheel spinning in between. "The Other Side" is one of those wheel spinning episodes. In fact, so little happens I wonder why they couldn't have simply appended the plot points of this episode into the previous episode or two. Game of Thrones gets a lot done in ten episodes, and even then manages to have a filler episode or two in the mix. The Walking Dead simply cannot sustain sixteen. I'd like to seem them trim down the season and give us a shorter, but denser season run.
But then that gives AMC less time to sell advertising space to help fund what is likely a pretty damn expensive show, which is why it won't happen until the show loses enough viewership to make the longer season less appealing to advertisers and AMC. At that point, they'll be winding things down anyway.
But enough of the meta analysis, what about the episode? Well, it wasn't good.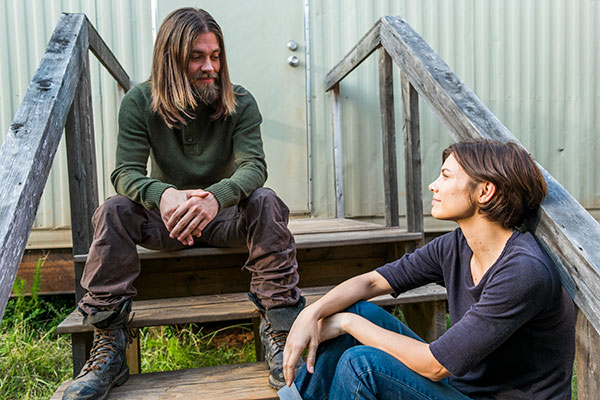 We had a few different plot pieces. The Saviors show up to take the Hilltop's doctor, which means all the people who aren't supposed to be there need to run or hide. Sasha and Rosita take that opportunity to head out to Negan's camp, do some bonding, realize the Eugene is now too comfortable to leave, and finally separate. Gregory is once again tempted to betray Maggie and company to maintain his relationship with the Saviors. And, well, honestly that's about it. There's maybe ten minutes of real content in this hour of television.
The real movement comes at the end where there are several big moments. Sasha goes along into the Savior's compound to try to assassinate Negan, Rosita is left behind and sees the shadow of a man who is either Daryl or Dwight, Eugene has gone to the dark side or of either complacency or fear, and Gregory is setup to ally with the Saviors to betray Maggie and company.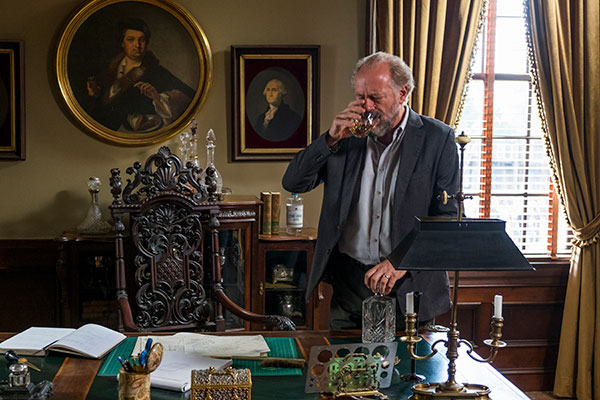 And that's it. Again, these minor plot points should have been handled in earlier episodes where there was plenty of fat to trim. By the end of the episode I felt like all we did is move a few pieces into place, and learn a bit more about Rosita. The Rosita stuff was interesting, but didn't cover enough ground to make up for an extremely lackluster outing of The Walking Dead. If I'm being generous, I would say that the small scenes showing people training and weapons being forged helped deepen the world of the show, but, again, it just doesn't carry much weight.
Grade: