When it comes to hour-long horror-esque television shows on TV, The Walking Dead takes the cake. But when it comes to following up with something just as amazing after the Dead credits start rolling, it's a lot easier than just resorting to Fear the Walking Dead marathons.
From possessed preachers to retired superheroes, TV has taken a hint from blockbusters such as The Walking Dead and provided plenty of TV fodder for us to fill our time with as we wait for the much-anticipated October 2017 premiere of season 8. So if you're a fan of all the blood-gushing scenes, take a watch through this list for your next great obsession.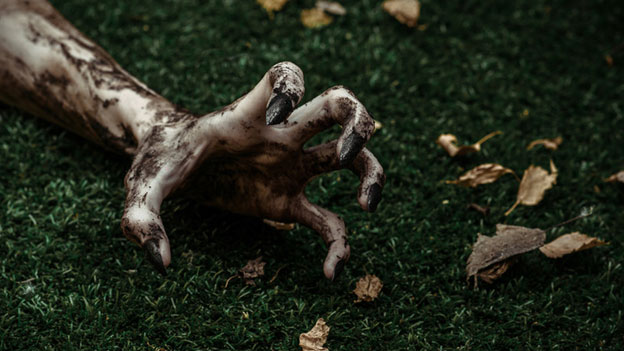 1.    Ash vs. Evil Dead
For lovers of the zombie-gushing, bloody gore scenes of The Walking Dead, you'll get no better fill-in except for Ash vs. Evil Dead on Starz. Set thirty years after the three Evil Dead films, Ash Williams is an aging chainsaw-armed monster killer who's about as immature and irresponsible as one would expect from a character who works as a simple sales clerk and spends his nights at bars or at home with various women. But when Williams accidentally reads an incantation from The Book of the Dead again, all hell breaks loose. With new demons on his heel, Ash gets his world, and his badass, back together to save the human race in a show that's equal parts riotously funny quips and bloody monster killing spree.
2.    Gotham
In a nod to the Michael Keaton and Tim Burton era of Batman, Gotham combines all the terrifying craziness of Nicholson's Joker with the same campy goofiness of an 80s blockbuster and actually pulls it off. Working as a prequel to the Batman franchise, the show sees a lot of familiar lead characters (from Bruce Wayne to James Gordon) and delves deep to begin the origin stories of all the stellar villains that later come up in the Batman canon, including The Joker, Catwoman, Poison Ivy, Hugo Strange, Scarecrow and more. More for fans of superheroes and their gritty past than a zombie thriller, Gotham is the kind of action crime thriller that would make a Nolan fan proud.
3.    The Americans
As much as this show gets talked about, I still never tire of telling a newbie it's going to be the best show they've ever watched. Set in Cold War-era US, The Americans starring Keri Russell and Matthew Rhys is as much about Russian sleeper agents as it is about learning how to deal with excruciating plot twists and devastating storyline. Trust me, Russell and Rhys are hands down the most interesting couple to watch on television, and your World History class from high school would have been one of the ones you wouldn't have slept through if it had been even a quarter as thrilling and intense at The Americans.
4.    Jessica Jones
Jessica Jones is not as gory or as zombie-filled as a Walking Dead fan might like, but certainly chock full of Grade A characters. It is Netflix's first attempt (and perhaps best) at a badass female superhero, and it's absolutely fabulous. Based on the Marvel comic of the same name, Jessica is a former superhero who opens her own detective agency after her super-career ends badly, working with those who have supernatural abilities in New York City. It also stars a devilish David Tennant (of Doctor Who fame) as Kilgrave, a mysterious man from Jones's past with a penchant for trouble.
Jessica Jones is a critically acclaimed favorite for its inclusion of darker topics such as rape, sexuality and post-traumatic stress disorder. Plus, there's plenty of the supernatural for zombie lovers to fall in total obsession with. Binge watch it on US Netflix (international viewers, just grab a VPN like Buffered VPN to access) before they release the second season. You'll be glad you did.
5.    Preacher
Dominic Cooper's comic book hero is something of a mixed bad when using titles "good" and "evil," which is exactly why this latest series from AMC is so enthralling. Jesse Custer, played by Cooper, is a preacher looking for God and along the way finds no end of hell. Throw in a couple of angels, a vampire and a superhuman-powered bounty hunter, and you've got a great mix of television that includes the creepy and delivers plenty of guts and gore for hardcore horror fans. Renewed for a second season that will premiere in 2017, Preacher is that rare kind of tale that mixes good, grounded storytelling with equal amounts of the crazed and bizarre.
It's hard to replace a show in the hearts of its adoring fans (replace is a loose word, thank goodness The Walking Dead has already been approved for its 7th season) but the good news is that the masterminds behind The Walking Dead are in good company, and any of these 5 hot shows are eager to step into line (especially your queue line).
Have a favorite show you binge when The Walking Dead is on hiatus? Share your comments here, we'd love to hear them!
About the Author: Caroline is an entertainment and technology addict, who balances her love for Netflix with writing to help others discover the latest and greatest. She's out to share what's hot and what's not in everything from best television networks to greatest movie watching gadgets. Check out her website, Culture Coverage.