Editor's note: this review of AMC's The Walking Dead will contain some spoilers. I will try to keep them to a minimum, but they're be there nonetheless. You've been warned.
There are a lot of different ways to solve problems. Some, like Carol, favor a direct approach. Brutally direct, in point of fact. Morgan, on the other hand, favors a more oblique tact. I feel like The Walking Dead really want to make that a driving force, but it came off a little flat. I was actually reminded a lot of the competition between Legolas and Gimli in The Lord of the Rings. Not a good thing.
Luckily, this is really my only complaint about an otherwise outstanding episode.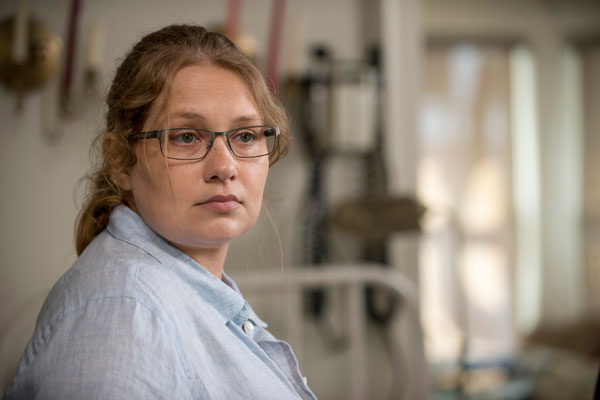 "JSS" runs parallel to the events of last week's season premier, focusing on the survivors in Alexandria who are holding down the fort while most of the A list characters are busy herding zombies. Or should I say "were herding", since the zombies abruptly stopped cooperating one an air horn started blaring, leaving us in a nice cliffhanger.
Well, we found out what caused the horn: a zombie in a tractor trailer who was part of the attack by the wolves, an antagonist group we've been seeing hints of for ages now.
The attack started spectacularly, with a poor woman who Carol guilted into smoking outside got viciously macheted to death. Shortly thereafter, a sentry got pelted with a molotov cocktail, falling inside the city and signalling the main force of the wolves numbers.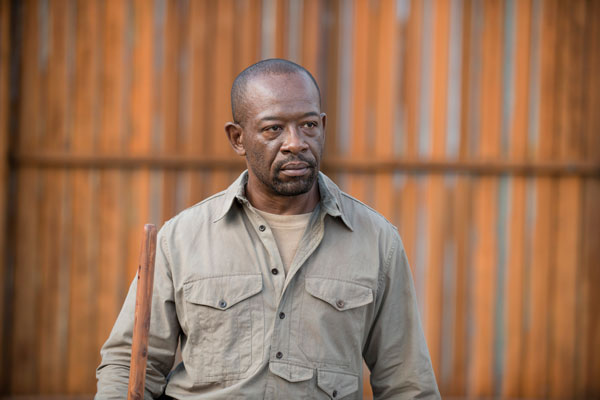 The people of Alexandria are poorly prepared for an attack like this, but luckily Rick left a couple of ringers behind, and luckily sent Morgan back with a message in the previous episode.
We see plenty of red shirts go down, but pretty soon Carol, Carl, Maggie, and Morgan start turning the tide. Carol, being Carol, straight up murders anyone and everyone she comes across, even the man Morgan and Gabriel had captured and were questioning.
I appreciated this.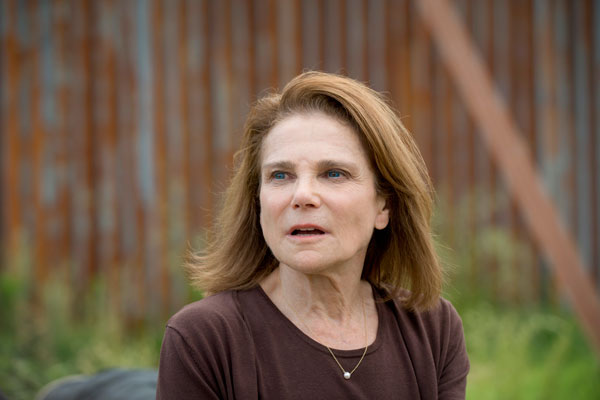 We were also treated to a nice little side-story with Tara, Eugene (rapidly becoming one of my favorite characters), and a psychiatrist named Denise who gets the dubious honor of being Alexandria's new trauma surgeon. She's very afraid, but is ultimately goaded into trying to save a severely injured young woman. A braver show would have let her succeed, but The Walking Dead stuck to its guns, and had her fail painfully. It was another great moment in an episode full of them.
Oh, and that cold open with the girl who eats turtles was an excellent vignette as well. I really like it when the show throws these scenes in; they deepen the world of the show in interesting ways.
Probably the best part about the whole episode was the fact that it functioned so well without so many of its anchor characters, especially Rick and Daryl.This really shows me just how far The Walking Dead has come in the last couple of seasons.
I really hope this isn't the last we see of the wolves, and I definitely hope it isn't the last we'll see of episodes without Rick as the driving force.
But maybe that's just because I'm not the biggest Rick fan in the world.
Grade: