I've been huge fan of the Collectible Minifig series LEGO® has been putting out over the last few years. In the very first wave, we got a zombie. Unfortunately, LEGO® underestimated the demand, and these things were very hard to track down. Since then, they've used a lot of other monsters in various waves of releases, but it looks like Series 14 is going to be the big one for all use horror fans, since it's reported to be 100% monster related.
And, best of all, the early images that are leaking out indicate that we won't be getting a zombie; we'll be getting several zombies. Check it out: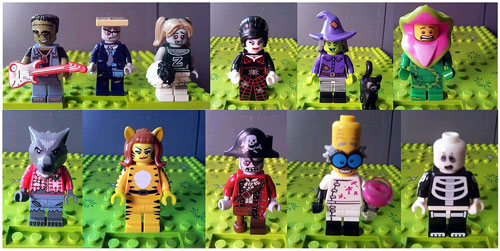 Big thanks for TheBeefThief and Greg for the head's up on this one.