Two months ago I thought, "A LEGO movie? Wow should be fun to watch!". I knew that, the LEGO® fan I am, I didn't need much to enjoy a film made with those little bricks. What I didn't expect is just how happy I would be with the film!
The story first: I loved it! It was simple but efficient, coming straight from a child's imagination.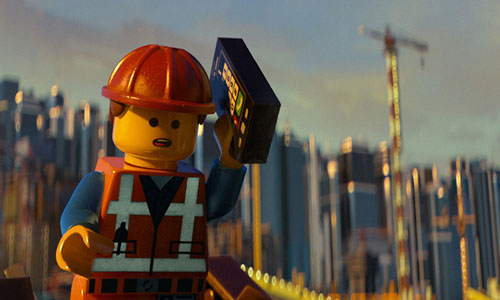 You have the good guysand the bad guys, a hero who doesn't know he will be the one saving the day, good guys who lost hope, bad guys who can't be defeated, and so on. All of this comes at the speed of light, full of humor and resulting in a happy ending. Classic.
For more details image plot elements from The Matrix mixed with liberal doses of Toy Story.
That said, I was pleased with some well designed characters; Wyldstyle was particularly great (imagine Trinity from The Matrix telling Neo that she should be the One). Batman and Metal Beard were awesome characters too. I know a lot of us would have like to see more settings show up (a pirate theme world would have been so cool, maybe next time…). Technically it's nice work, everything served with a decent and energized soundtrack. Not a surprised that a sequel is already planned.
Now I'd like to talk about the movie in a more personal angle. I like when a movie makes me reflect right after watching it, and I didn't imagine that a LEGO® based movie would give me the opportunity to.
All is about the good guys and bad guys' war. The nice characters are called builders, with free and resourceful minds and a lot of imagination. The nasty guys, on the other hand, only believe in instructions to control people. They blindly obey, are fed with deafening music (oh man I loved this "Everything is Awesome" song!) . This reminded me so much of The Matrix that I expected that Morpheus might have been involved at some point in the scenario.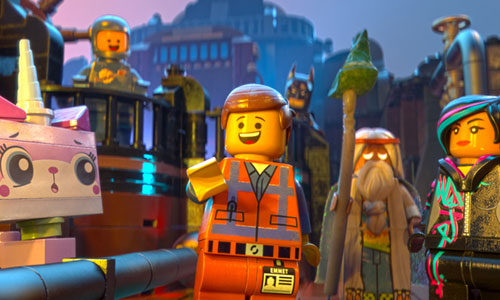 When it comes to LEGO®, I'm not what you can call a builder, and that is the point: I have a 3 year-old girl who I would love to see catch the LEGO® virus, and she slowly is! But I reseal that I just want to see her play my way, following my instructions, and I realize I hate that. Just like the father realized it at the end of The LEGO Movie. He and his son have the same passion, maybe for years, but they never really shared it, they did not live it with the same eyes or mind. Finally the father opens himself up to his son, understanding that sharing their passion for LEGO® could be so much funnier.
As for me I may not be a better builder after seeing the movie, but that is not so important. I kind of hope it help me becoming a bit of a better father, letting my daughter show me how she wants to play it, share this passion, even for just a few years. Not just considering it a way for me to relive my gone childhood.
Grade: