Plaguesville USA is an unusual virus outbreak story in the sense that we never get to see anything from the disease that wiped out 99% of the world population.
The story takes place in this post apocalyptic world, the remnants of the CDC have found a last hope to save the world in the person of an old man that survived the initial outbreak, his body might hold the key to human's kind salvation. The catch is that the man is very old (102), and they must take him from Atlanta to San Francisco across the no man's land the USA has become. As one might expect, our little group will have it all on the way.
A Gal's Perspective
Plaguesville USA is definitely a Harold & Kumar meets Mad Max.  There is one ridiculous situation after another as Dr. Justin Kaes (pronounced 'Case') and his band of merry medical staff try to get aged Mr. Howard Lampert to California to create a vaccine for the plague that is wiping out humanity. They encounter biker gangs, cannibals dressed as cops, and even a feral kid who's got a thing for the doctor's girl. Just when you think the story will hit a slow point, the situation explodes into a new wacked-out emergency.
LaVigne's characters each are very likable and he takes turns telling the story from five or six different points of view. Justin has a Type-A personality that refuses to give up him mission. His anxiety level made me chuckle more than a few times as I really see myself in him. Teresa, a biker gang runaway, is an Elle May Clampet with a penchant for guns. She is smokin' hot and quite aware of it, but her tough side balances her out nicely. Although her dialogue is a broken kind of slang, she is a smart girl with a hard as nails survival instinct.
Although there are more, the most important player is Mr. Lampert. He is one of just a few elderly survivors of the original plague and his blood could hold the key to a cure. He is also mean as a rattle snake and has no qualms about telling you off. He also has a foul mouth and a stubborn streak that will send the most patient caregiver over the edge. He is voice of reason in most of the book and more that once is able to help the group escape the clutches of once lunatic or another.
In addition to a great story and cast of characters, LaVigne also opens each chapter with a "sound bite" from commercials for food and products from before the Fall as well as lyrics from pop songs of the era. Some of these had me in stitches and set up the theme for each chapter. Here is an example:
"Now available on Mitssubisho Playspot, fast-paced action with Urban Rapist 3! The sequel to last year's smash hit, Urban Rapist 3 offers players new Victims, new Court Proceedings, and new Chemical Castration Mode! … (This game is rated XM; not recommended for children under age six.)"
– TV ad for popular video game, 2058
It did take me several weeks to finish this book. I did have finals and, to be honest, I enjoyed the characters so much that I was in no hurry to give them up.  All in all, Plaguesville USA is a great romp through post-apocalyptic America and I recommend it to everyone.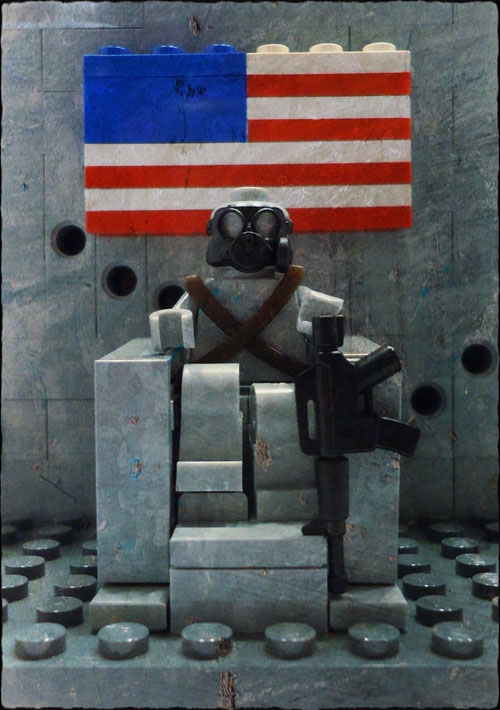 A Guy's Perspective
The richness of this book is not so much the story itself, although it is a solid one but I found that the characters to be the real highlight here.
We have an epidemiologist who struggles to understand and accept what has become of the world. An old grumpy man who has seen it all and who is never short of a good line on the errors of the past. There are many more interesting people on this road trip to hell but I need to give a special mention to the lead female character, a young woman who only knew life as being part of a Mad Max-type of gang. Her personality makes her a very interesting character, and I'll also add that – as a man – I was completely charmed by this wild beauty.
Plaguesville is a solid, action-packed tale that is very much what you would expect from one that takes place in such a harsh, distopian world. In other words, we get to meet a a nice variety of freaks who range from cannibals to religious psychos. I think the author really managed to hit the right spot in describing how bad things can get in a post apocalyptic scheme.
At one point in the book we do get to meet a bunch of creatures that raise the bar of weirdness a bit too high for me but still I enjoyed this ride from the first page to the last line.
Grade: