For everyone waiting both patiently and impatiently, here is the big announcement. We had a lot of great entries, and it was tough picking the winners. But the judges have hashed it out.
Our winner for the video game category is [:] with this fantastic creation: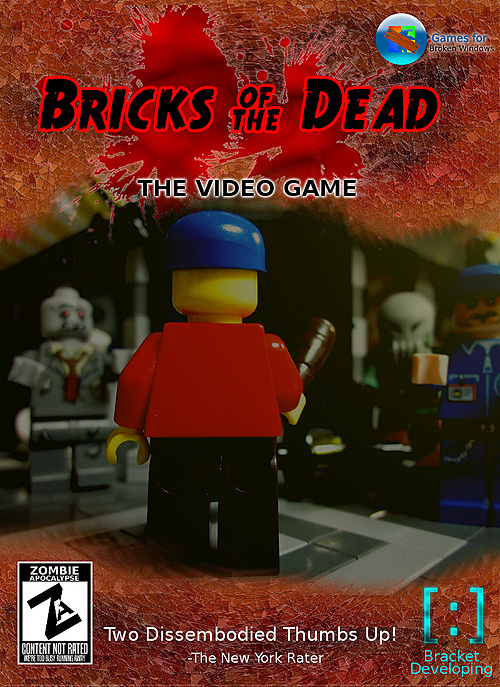 There's a lot of great details on this (for some reason I really, really like the texture for the background) including the back and side of the box, which you can see on Flickr. I also liked the "Zombie Apocalypse" video game rating. Nicely done and congratulations to [:].
For the movie category, Pixel Fox picked up the win with this incredible creation: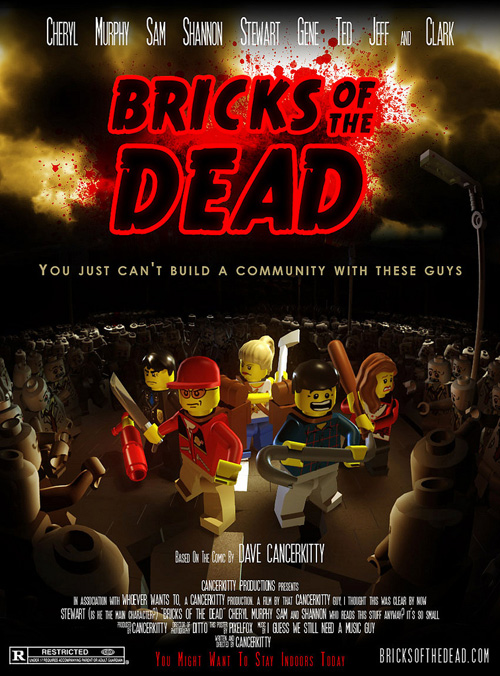 I could say a lot about this one, but I'll sum it up with one quick sentence: "I'd see the hell out of this movie". Incredible work, Pixel Fox!
A heart thank you to everyone who took the time to enter. There were a lot of really, really great entries here. I loved seeing them pop up, and I really hope everyone participates in the next contest I have.
A great big thank you to my judges, Chris Doyle of Brick House and Lich Barrister of Ye Olde Lego-Time Theatre. Awesome job guys!