This week we're honoring America's national pastime with Zombie Baseball. Zombies will approach from your right, and you need to stop them. Your only weapon: baseballs. Luckily, you have a pitcher dropping them at regular intervals, and you're ready to swing for the fences.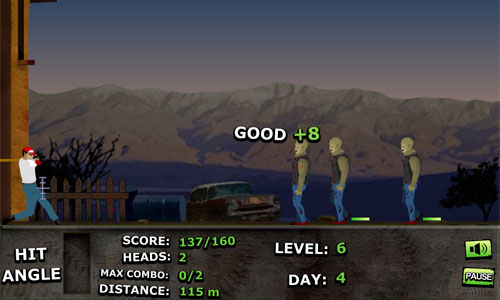 At the end of every zombie-bashing day, you'll be able to upgrade your player in one of three ways: increasing his strength, decreasing the amount of time it takes to recover after a swing, and increasing the frequency at which your pitcher drops balls. From time to time, you'll also get new bats. These will do things from greatly increasing the damage, to freezing the enemy, and even blowing the hell right out of them.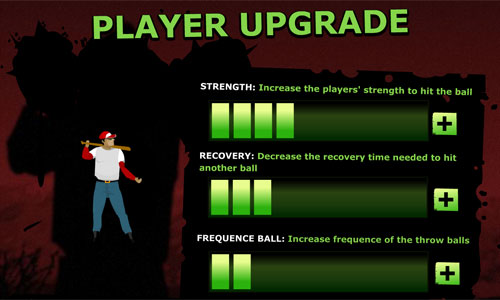 You're going to need those upgrades, because the zombies start getting bigger, stronger, and faster really quickly.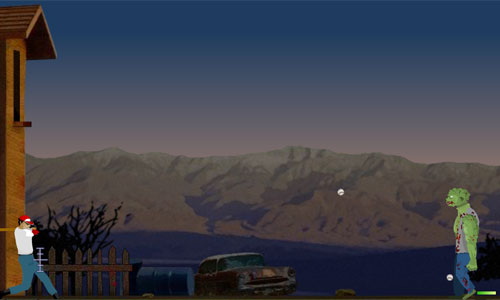 Click here to play (opens in a new tab for full screen)