Remember Space Invaders? Well what if I told you that there was a version out there that used blood-thirsty zombies instead of aliens? Well there is, it's called Zombie Invaders (obviously), and it's quite a bit of fun.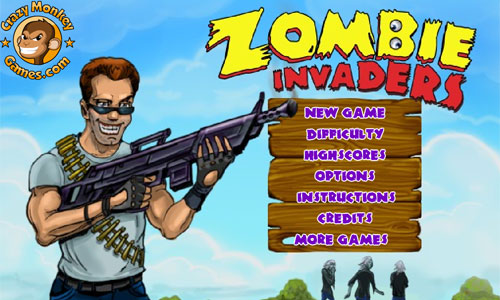 To play, simply move your guy left or right using the mouse, and fire using the left mouse button. Whenever you blast a ghoul, it'll be replaced with a grave. Destroy the grave for points. Occasionally, when you take out the headstone, a skull will come flying out. Catch the skull to upgrade your weapon to do even more damage to the unstoppable army of the walking dead.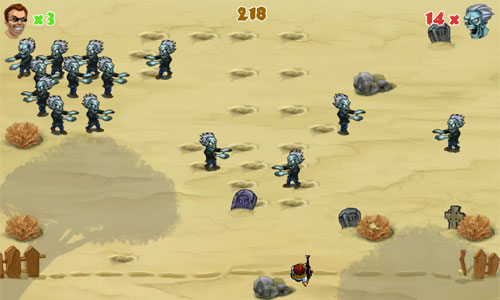 Click here to start protecting the world from the zombie onslaught (opens in a new tab for full screen glory).