Boxhead is a series of Flash zombie games in which your block hero tries to survive against increasingly hostile waves of blocky zombies and other monsters. As you go, you'll gain access to more destructive weapons, like shotguns, uzis, and explosive barrels.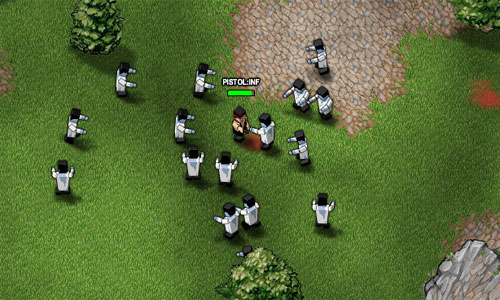 Controls are simple: use the arrow keys to move, the space bar to shoot/deploy weapons, and switch weapons using the number keys.
Click here to start slaughtering the walking dead (opens in a new tab for full screen glory).